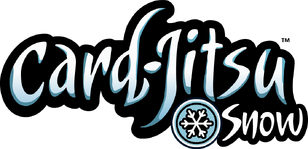 Card-Jitsu Snow is an upcoming mini-game in Club Penguin. The Beta Testing link was here, however, it is now over. You cannot earn Coins in the beta testing. As usual, you will get Snow Ninja items by playing the game. Unlike the other Card-Jitsu mini-games, you get to team up with other ninjas to fight off the enemies Scrap, Sly, and Tank. The game will be released on May 2013.
Club Penguin mistakenly added on some penguin accounts some extra cards in the beta testing mode.
When Choosing a Character
Edit
When Chosen as Character
Edit
Loading Screen
Edit
Ad blocker interference detected!
Wikia is a free-to-use site that makes money from advertising. We have a modified experience for viewers using ad blockers

Wikia is not accessible if you've made further modifications. Remove the custom ad blocker rule(s) and the page will load as expected.